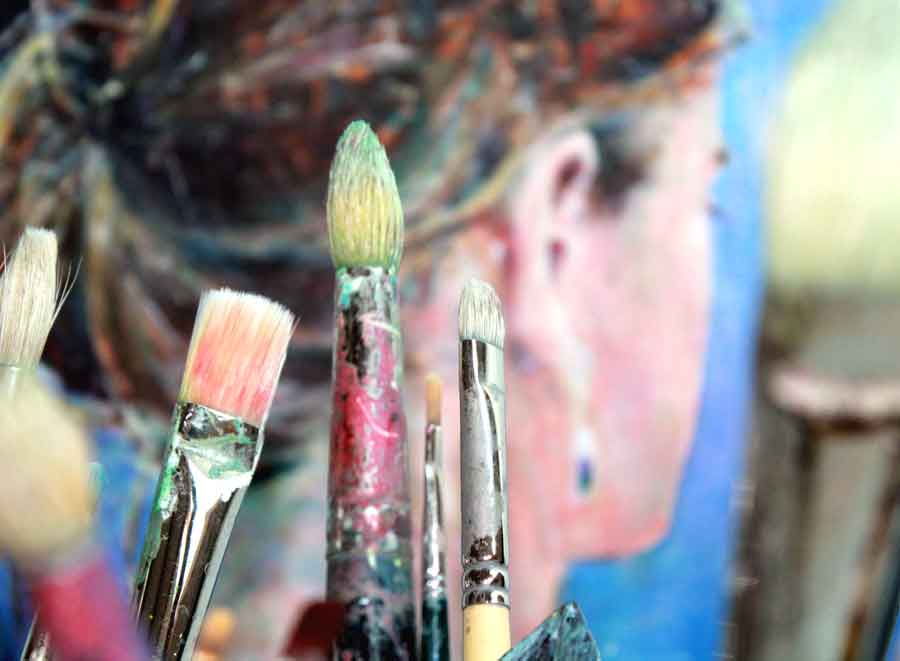 Commissioning a painting is a wonderful way to acquire artwork for your specific needs : to decorate your home, an office, a restaurant, as a wedding gift or a birthday present.
Steven has worked with patrons throughout Europe and the USA to provide original acrylic and watercolour paintings that suit their budgets and size requirements.
When a client commissions a painting, whether it is a landscape, an animal painting or a portrait, it provides a unique opportunity to interact with the artist, by contributing to the creative process, and by watching an idea develop into a unique original artwork. 
 It is important to be sensitive to the clients' expectations and regular contact between the artist and the client is fundamentally important. Once a subject is established, Steven will provide sketches for approval before starting the commission on canvas, canvas board or watercolour paper. Images are sent back and forth between the artist and the client as the painting progresses.
Fees are based on complexity and number of subjects, size and medium of the commission. A deposit, which is a non-refundable fee, is required once Steven has started the commission. The deposit is 50% of the full price and the other half is paid on completion and acceptance. (Should you decide not to accept the completed painting Steven will keep the deposit and the painting.)
 A Contract. Once the terms and details of your commission have been established, Steven will e-mail you a contract outlining all that you have discussed for you to check, correct if necessary and send back.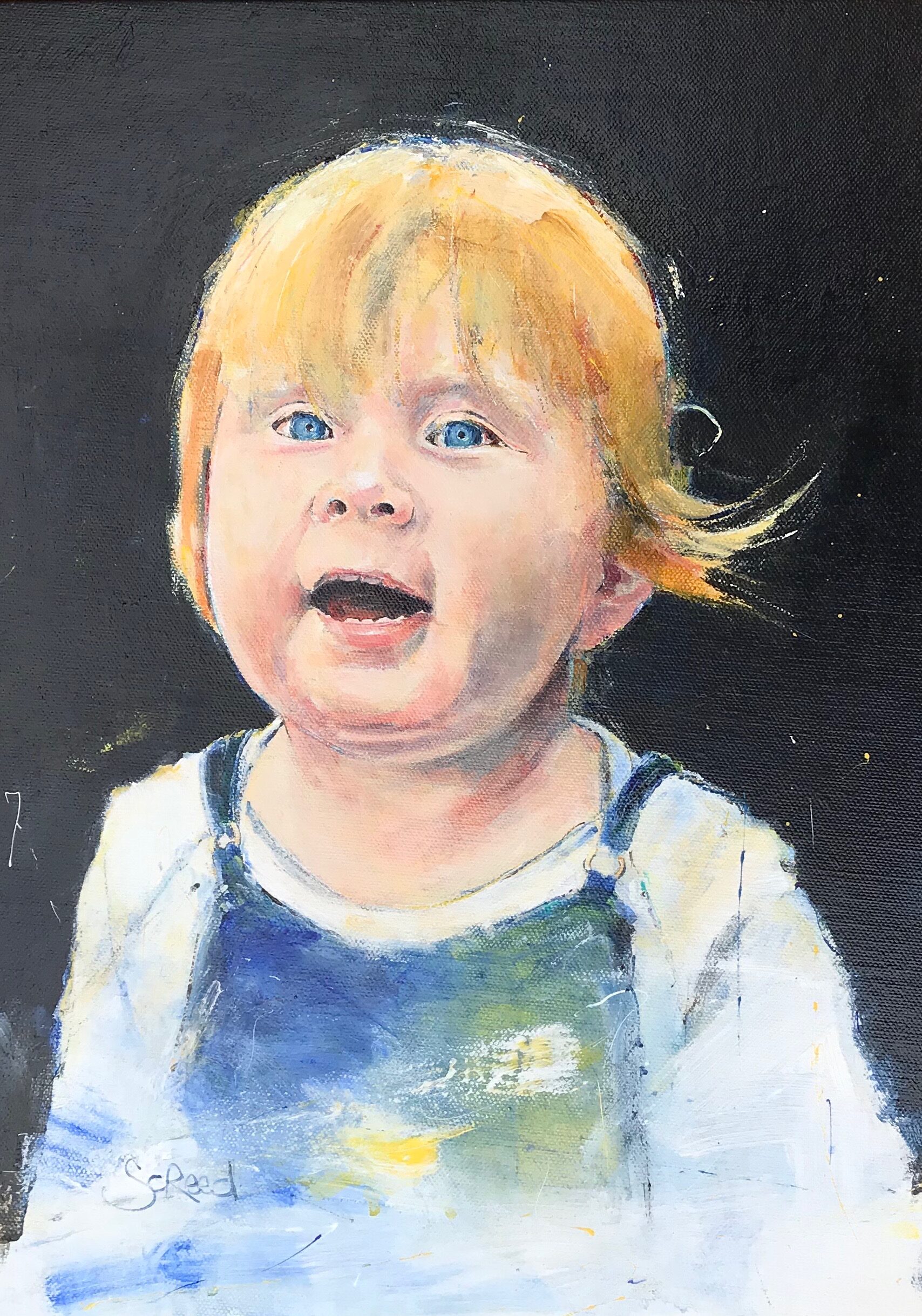 Emmy  acrylic on canvas 31 x 43 cm
"We have known Steve and admired his work for several years and who else would we commission to paint a picture of our lovely Grandaughter Emmy!
 Love the colours and the way Steve captured her cheeky personality. We gave Steve the photograph and wow what a result"!
Ours to treasure always. 
Helen and David Ewers
How do I pay?   Steven accepts payments via PayPal. PayPal enables you to pay by credit card, debit card, or bank account. It is a secure site that allows you to pay without vendors having access to your financial information. Opening a PayPal account is easy and free. You will receive both your down payment invoice and your final invoice from Steven through PayPal. After you pay your final invoice, Steven will ship your commission. The painting is usually shipped  2-3 weeks after completion using recorded delivery and must be signed for on arrival.
If you would like to commission a painting, simply contact Steven Christian Reed with a brief description and he will email you to begin the discussion.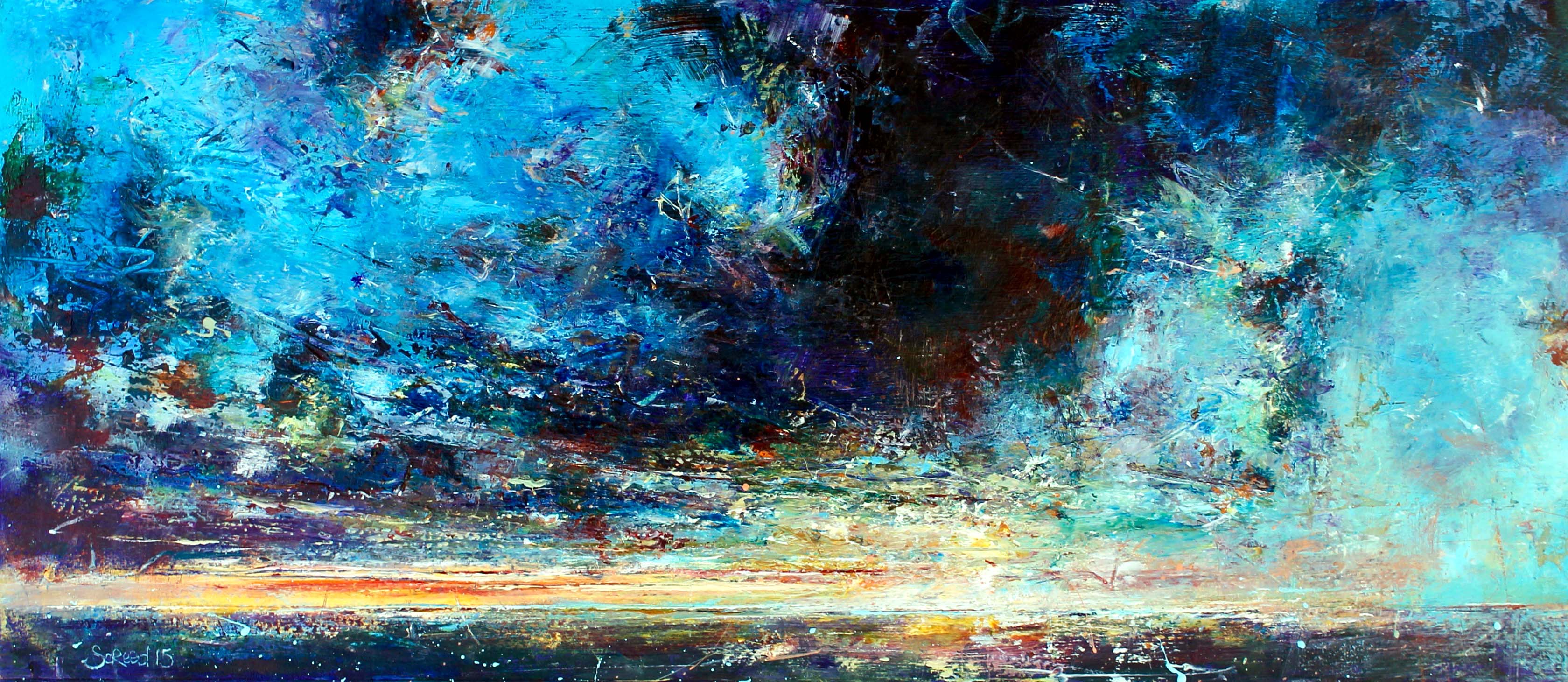 Till the morning comes acrylic o paper 55 x 23 cm
"I fell in love with Steven's own style of painting which is vibrant and energetic".   Pam Roberts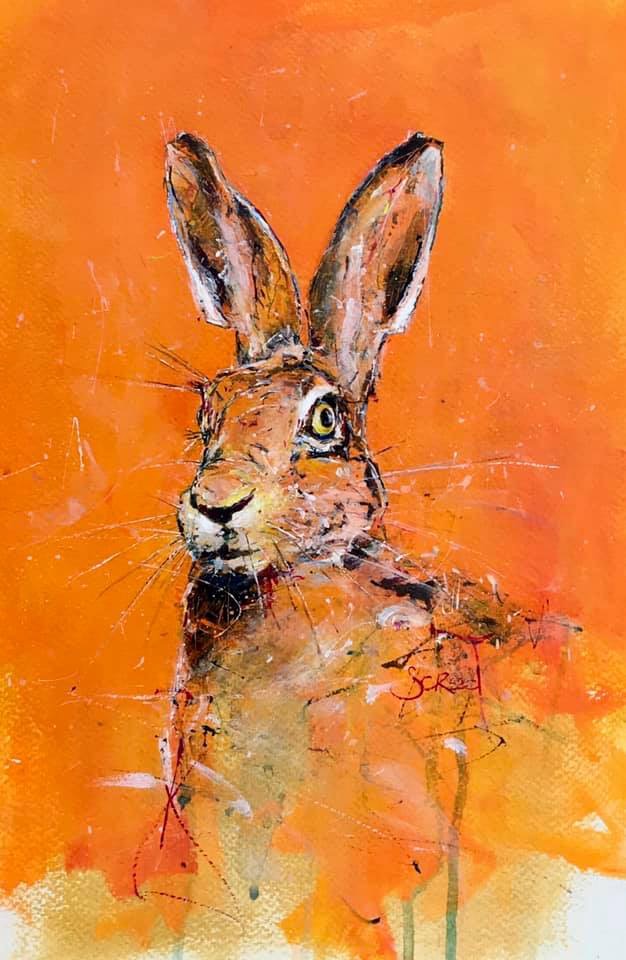 The Boxer acrylic on paper 21 x32 cm
 "A trusted relationship was built between the painter and the client, Steven worked very carefully with me to ensure that my painting was true and captured the spirit of the subject". Jane Welsh
Important elements to take into account when commissioning a painting
Subject matter
Medium & materials that will be used
Colours that will be incorporated
The size and dimensions of the artwork
Possibility to work from a photograph
What is your deadline for the completed work?
Budget/Total price (including shipping and taxes)
Finishing touches : a mount and/or a frame